College Student Scammed 3.18 Million in Just 45 Days on Online Dating
The victim is a 19 year-old college student in Hangzhou , from a well-off family. After breaking up with his girlfriend in June this year, he was in a depressed mood. He wanted to find a girl to chat and find some psychological comfort.
He downloaded a voice chat software and found a female anchor to accompany him play games and watch photos. The anchor had excellent temperament, sweet voice, and good gameplay. This made him very excited and immediately added the other party's WeChat.
The relationship between them increased sharply and soon developed into a romantic one.
"She told me that she came to be an anchor because of lack of money. If I give her a certain amount of gifts, she will no longer be an anchor , and can also withdraw cash from the platform according to a certain percentage, and then refund me."
In the following days, the female anchor continued to persuade the victim to give her gifts and lend her money saying that her house was going to be renovated, and she was sick .
According to statistics, from mid-June to August 1st, in just one and a half months, the student made a total of 94 transfers , amounting to 3.18 million yuan . The money was given to him by his parents to buy a house in Hangzhou.
On the evening of August 1, the victim transferred 200 yuan to the anchor, and requested for a video chat , to which the anchor refused.
After repeated questioning , the scammer admitted that she had lied and asked him not to call the police promising to refund the borrowed money.
On the morning of August 2, after repeated inquiries from his parents, the student confessed that he had been deceived of more than 3 million .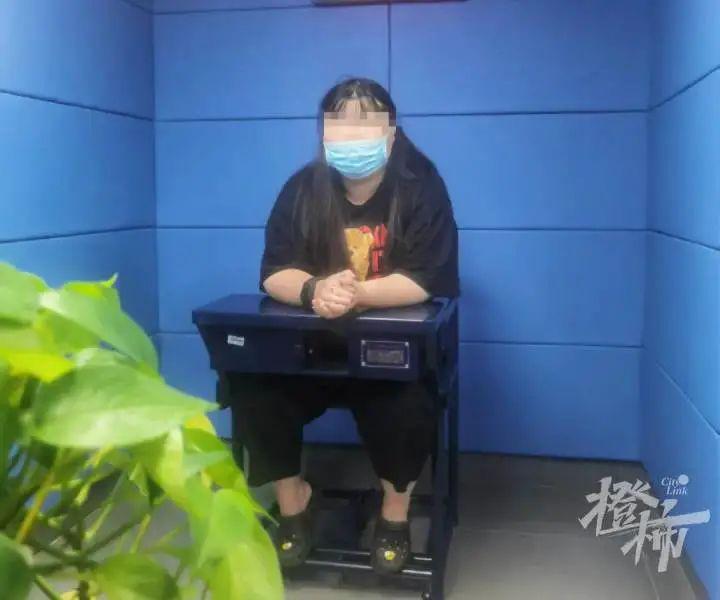 With the assistance of the Internet-related Crime Research and Judgment Center of the Public Security Bureau of Yiwu City, the police finally locked down suspect  . On the morning of August 21 , the police arrested her in a hotel room in Shanghai. What surprised the police was that the so-called "goddess" was actually a "female man" weighing almost 200kg .
According to investigations, the suspect is 24 years old this year, with average family conditions. She usually works as a voice anchor on a chat platform. In order to better attract men to chat and give tips, she gets "beautiful photos" from the Internet as her anchor profile picture and information.
She did not only deceive the student, but also maintained a "love relationship" with several other men during this period. The cumulative amount involved in the case is estimated to exceed 5 million yuan.
At present, the suspect has been criminally detained by Yiwu police in accordance with the law on suspicion of fraud, and the case is still being processed.