Employee deducted Over 10,000 in wages for being too fat
A man in Zhengzhou, Henan Province was deducted over 10,000 yuan in wages within two years, not because of his poor performance, but simply for being overweight! The man works as a supervisor at a Property Management company and has always been proud of his "big and strong" figure .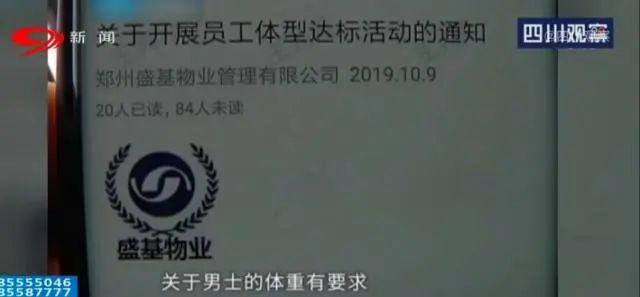 However, on October 9, 2019, the company suddenly issued a notice on managing employee body shape . The document specifies the reference standards for male and female body types.
According to the company's notice, the man's standard weight should be 150kg , but he was about 200kg , giving the company an excuse to deduct 500 yuan from his salary every month. From November 2019 until present , over 10,000 yuan has been slashed from his salary . In order to lose weight and reach the company's standard , he made efforts by moving from three to one meal a day and lost 30 kg , but now he says he can't do it anymore.
An arbitrator at the Human Resources Labor Dispute Arbitration Institute of Zhengzhou High-tech Zone, said: Article 4 of the Labor Contract Law has clear procedural requirements for employers to formulate rules and regulations. They first must check whether the procedures are legal and in compliance with relevant laws and regulations.
The property management company involved said the company will discuss and rectify their inappropriate regulations, and then sit with the parties to negotiate and deal with the matter .