Is it illegal to Use the Chinese Flag on Your WeChat Avatar?
Read Time:
1 Minute, 55 Second
Recently, a text message suspected to be sent by Shaanxi Public Security circulated on the Internet. The content said: "Because you used the national flag in your WeChat profile picture, the national flag was deformed. You have violated Article 18 of the National Flag Law of the People's Republic of China. Please come to the police station of Qindu District, Xianyang City for ideological education, otherwise we will take compulsory measures and detain you for less than 15 days."
The inscription is "Qindu District Police Station, Xianyang City, September 29, 2021".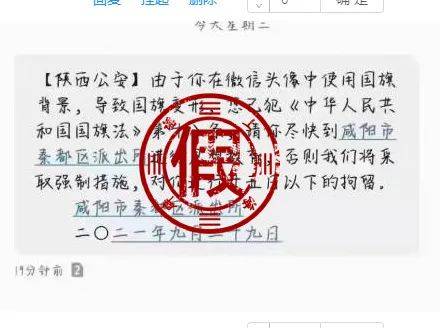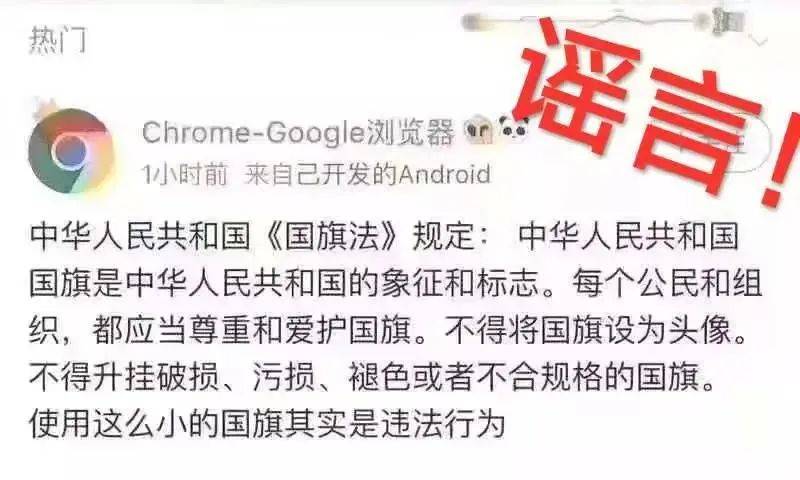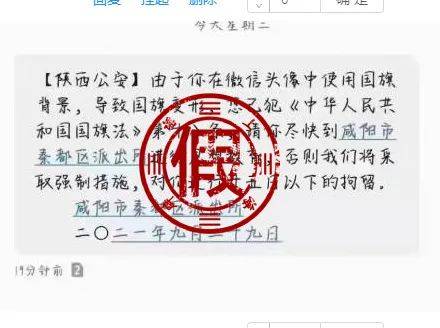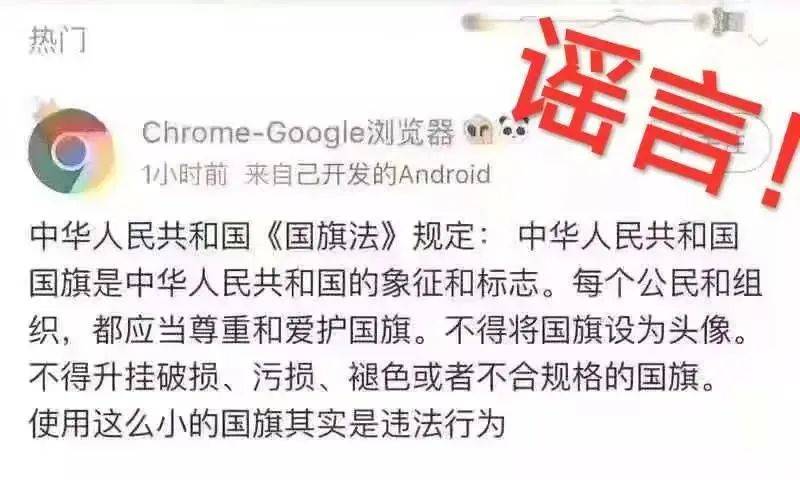 Xianyang 110 command center told reporters that there is no such institution as the "Qindu District Police Station in Xianyang City" at present, only the "XX Police Station in Qindu Sub-bureau of Xianyang City", and the public security organs of Xianyang City have not sent the above message. The news is not true.
The above-mentioned news was also put up by other police stations. The local public security department stated that the online news was a rumor.
So, is it illegal to use the Chinese flag on WeChat avatars?
Of course not. Article 20 of the National Flag Law of the People's Republic of China stipulates: "The national flag and its patterns shall not be used as trademarks, patented designs and commercial advertisements, and shall not be used in unsuitable situations such as private funeral activities." There is no stipulation that it cannot be use as WeChat avatar.
As early as September 3, 2015, the official Weibo "@法治西安" of the Xi'an Judicial Bureau of Shaanxi Province once popularized it: "As long as it is not malicious, it is not illegal to use the flag as an avatar."

In addition, Article 23 of the National Flag Law of the People's Republic of China stipulates: "Whoever intentionally insults the national flag of the People's Republic of China by burning, damaging, defaceting, tarnishing, or trampling in public places shall be investigated for criminal responsibility in accordance with the law; , detained by the public security organ for less than 15 days."
If you want to use the Chinese national flag as your WeChat avatar out of patriotism, you need to pay attention to maintaining the integrity of the national flag and not to scratch or tarnish, otherwise it is illegal .